Food For Thought
© copyrighted
Alien Visitors
Have We And Are We Being Visited?
September, 1997 - Updated Dec. 15, 2009 - May 5, 2010
by columnist
David Lawrence Dewey

"Reading provides knowledge...
knowledge leads to answers."

SEARCH

---

HOME

---

Previous Columns
So much has been written and presented about UFO'S, alien visitors, abductees, men in black, black helicopters and much more, that some of these photos and stories cannot all be hoaxes or the vivid wishful imagination or people, that instead, we are in truth have been visited and are being visited by other life forms from other planets.
In researching the material for this column, the vast amount of material that is out there, even on the internet, is mind boggling. Some of the material I laughed at, some of it definitely received my attention. Through the years, I have investigated and read a few things regarding UFO's, aliens and so forth. Some of what I have come across I will share with you in this column and also provide the internet links to some places on the web that you might want to check out yourself. Try to have an open mind at least at first, dismiss the obvious that is ridiculous, but at the same time, you might want to keep in mind that there is some truth in come of this.
First, I would like to share these drawings with you. Pay special attention to the saucer type objects in this mural painting done in the 1400's:
This mural painting was done by Piero Della Francesca, (1409-1492). He finished it sometime in the late 1440's. It is called the Legend of the Cross can be seen on the wall of St. Francis of Arezzo Church in Tuscany, Italy.
What is interesting is that you definitely can see so called, flying oval objects that he painted in the sky above the church. It is said, he painted these into the mural because he had actually seen these flying over Tuscany. During this same time period, it was recorded by historians in the area of such sightings. Let's go to the next drawing.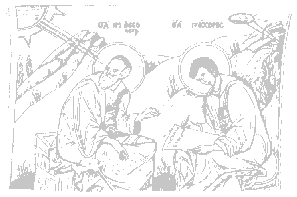 This 15th century mural is from Mounta Athos Monastery in Greece, exact date when it was drawn is unknown, but it is on the church walls. It shows St. John dictating the Apocalypse to a young disciple. In the upper left hand corner is a part of a luminous sphere, from which rays are converging toward the head of St. John. In the upper right hand corner is a typical UFO shape, which is emitting a converging beam of light into the mountain. What is interesting is this. In this area of Greece are sheer cliffs of granite that evidently have been "CUT" using some sort of a laser beam cutting device, but yet, this cutting has never been recorded or done. Explain this one folks?
This next photo should definitely get your attention . There has been so much written recently about aliens bodies, the alien autopsy and so forth. However, what you are about to see was discovered in 1932
CLICK HERE
FOR NONHUMAN BEING PHOTO FROM Wyoming- 27K
Here is the rest of the story to this amazing find and it is completely documented and recorded in the state archives of Wyoming folks!
In October 1932, two prospectors were working the gulch at the base of the Pedro Mountains about sixty miles west of Casper, Wyoming. They came across what appeared to be a small vein of gold on the edge of a huge rock area and decided to use dynamite to blast it out of the side of the small mountain. They set their charges, withdrew and waited for the smoke to clear. What they saw afterwards amazed them at first. The blast had opened a cave about four feet by four feet and fifthteen deep. They crawled inside after lighting a lantern and were at first startled at what they first saw. Sitting on a small rock ledge was this tiny figure of what appeared to be a man, but different looking than a man, cross armed and cross legged. This whatever it was, was bronze in color, very wrinkled and about fourteen inches in height. It was somewhat mummified. They took it into Casper, where thousands of laymen and scientists alike were dumbfounded. Never before in the history of man kind had anything like this ever been discovered. Some thought it was a hoax of some kind until.....
When did this creature die and how old was it were some of the questions being raised by curious scientists. Finally, Dr. Henry Fairfield, a noted scientist and member of the Wyoming State Historical Society named it "Hesperopithicus" and studied the being. Anthropologists from Harvard also became satisfied after examining the being that it was genuine and shared the view of Dr. Henry Shapiro of the American Museum of Natural History, and of Dr. Fairfield who both had x-rayed the being and said, "the being is of an extremely great age, historically speaking, and of a type and stature quite unknown to us. It is "human" yet, not "human"
A theory came about that it might be a mummified infant by the Boston Museum Egyptian Department. They declared emphatically, "the method of its' preservation matches that of the Egyptian Pharaohs, there is no question that it was fully grown at its' time of death and it is definitely not "human".
The findings by everyone examining the creature found that it had a full set of what appeared to be "human" teeth, skull, spine, rib cage, bones, that "almost" matched those of a "normal" human being, but with these notable differences. The brain had three parts to it, and the being had "two" hearts. How old is this "being". That we will never no. Even though this "being" was locked up in a vault at the Wyoming State Museum of Natural History, the "being" somehow disappeared in 1952. Interesting huh folks. 1952.....The Roswell Crash. Could there be some connection? Could the government, knowing that this "being" was around, with all the hype of the Roswell crash still going on did not what this "being" around?
In the early 1950's, many wonderful and new technologies was coming forth. New means of identifying the "age" of organic matter through carbon testing, and even the beginnings of tissue identification between species were being discovered. What if this "being " had been left for such study under the technology that would emerge over the next 40 years and that technology would prove beyond a shadow of a doubt that this being did not come from earth I don't think the government wanted to take that chance, do you?
The images you have seen above are real folks. These drawings and this "being" did exist.
The next photos were posted on the China internet in 1992, long before the so called Roswell Alien Autopsy film. It supposedly is the "real" photo of one the Roswell aliens. What is interesting here is that the photos were only able to be shown for a few days before the "Chinese" government closed down the site that was showing them. If you look at these photos and compare them to the Roswell Autopsy film, I don't know about you, but these photos look more "real" to me that the Roswell Autopsy film aliens. Note the long fingers in these photos and the small rib waist cage. Also, the feet have six toes. Folks, whatever are in these photos definitely is not "human". When you try to inquire about these photos with the Chinese government, you are told they never existed. Now figure that one!
CLICK HERE
FOR ALIEN PHOTOS FROM CHINA - 37K
UPDATED - OCTOBER 5th, 1997
Below is a recent email letter dated 10/05/97 that I received from Don Waldrop, Director of Mufon, in Los Angeles. In the best interest of fair play as a journalist, I am adding this email to this column. All I can say is this, I first came across these photos in April, 1992, long before any production work on the SHOWTIME Roswell film ever began. So, I will leave it up to you the readers, to decide what you may. After this email, I am also including an update on sites where alien bodies were recovered with an actual autopsy report. Also, I will not remove the photos as requested by Mr. Waldrop. You be the judge. - David Lawrence Dewey
Subj: Chinese Alien Photo
Date: 97-10-05 00:20:39 EDT
From: DONZON
To: DL DEWEY
CC: Rapunz1
Hello: I was just on your webpage at http://www.dldewey.com/aliencn.htm
I am writing regretfully to inform you that the photos you are showing of the alien body (photographed prior to the alien autopsy film) are clearly the ones published in Penthouse Magazine last year. They were quickly, and embarrassingly for Bob Guccione who had glowingly hyped them as the ultimate ET photos, exposed as the model that was used in the film, "Roswell", originally produced for Showtime and later released theatrically. The producer, Paul Davids, a friend of mine verified this in print and verbally to me. All you have to do is rent a copy of the film to verify this.
I would suggest you remove them from your site due to their proven inauthenticity.
Best regards,
Don Waldrop
Director, MUFON Los Angeles


OCTOBER 5th, 1997
LIST OF ALIEN BODIES THAT WERE RECOVERED AT THIS SITES WITH AN ACTUAL AUTOPSY REPORT
LIST OF ALIEN BODIES IN POSSESSION OF THE UNITED STATES GOVERNEMENT
22 JULY 1947-ROSWELL NEW MEXICO-4 BODIES
13 FEB 1948-ATEC NEW MEXICO-12 BODIES
7 JUL 1948-MEXICO-So.of LAREDO TX-1BODY
1952- SPITZBERGEN NORWAY-2 BODIES
14 AUG 1952-ELY NEVADA-16 BODIES
10 SEP 195O-ALBUQUERQUE NEW MEXICO-3 BODIES
18 APR 1953-S.W. ARIZONA- NO BODIES RECOVERED
20 MAY 1953-KINGMAN ARIZONA-1 BODY
19 JUNE 13-LAREDO TEXAS-4 BODIES
10 JUL 1953-JOHOFNISBURG S.AFRICA-5 BODIES
13 OCT 1953-DUTTON MONTANA-4 BODIES
5 MAY 1955-BRIGHTON ENGLAND-4 BODIES
18 JUL 1957-CARLSBAD NEW MEXICO-4 BODIES
12 JUN 1962-HOLLOMAN AFB NEW MEXICO-2 BODIES
10 NOV 1964-FT. RILEY KANSAS-9 BODIES
27 OCT 1966-N.W. ARIZONA-1 BODY
1966-1968-5 CRASHES INDIANA/KENTUCKY/OHIO AREA-3 BODIES
(ONE UFO INTACT REMOVED)
18 JUL 1972-MORROCO SAHARA DESERT-3 BODIES
10 JUL 1973-NW ARIZONA-5 BODIES
12 MAY 1976-AUSTRALIAN DESERT-4 BODIES
22 JUN 1977-NW ARIZONA-5 BODIES
5 APR 1977-SW OHIO-11 BODIES
7 AUG 1977-TOBASCO MEXICO -2 BODIES
MAY 1978-BOLIVIA-NO BODIES
NOV 1988-AFGHANISTAN-7 BODIES
MAY 1989-SOUTH AFRICA-2 ET'S LIVING
JUNE 1989-UFO & 2 ET TRANSPORTED IN:
TWO GALAXY TRANSPORTS TO WRIGHT-PATTERSON AFB FROM SOUTH AFRICA.
JULY 1989-SIBERIA-9 ET'S LIVING SPECIMINS
---
FOLLOWING IS A COPY OF AN ACTUAL ALIEN AUTOPSY REPORT-I WOULD LIKE TO POINT OUT THAT THIS WAS DISTRIBUTED BY MUFON
MATERIAL OBTAINED FROM:
THE UFO CRASH/RETRIEVAL SYNDROME (STATUS REPORT II: NEW SOURCES, NEW DATA) by Leonard H. Stringfield is published by MUTUAL UFO NETWORK INC.,103 Oldtowne Road, Sequin Texas 78155. It has a January 1980 copyright date. The report interviews several medical doctors who did autopsies on ET bodies from UFO crash sites. Here is the consensus of one of the autopsy reports.
ET's had large heads and were around 4 ft tall. They have small noses and mouths with no ears or hair. ET has an eye diameter of an inch. The hand has 4 fingers on it with one finger twice as long as either outside finger. Brain capacity is 1800 cc versus 1300 cc for the average human. The skin is grey or ashen and under the microscope appears meshlike. This meshlike appearance gives it the reptilian texture of granular skinned lizards like iguana or chameleon. There was a colorless liguid in the body without red cells, no lymphocytes, no hemoglobin. There was no digestive system, intestinal, alimentary canal, or rectal area in the ET autopsy.
---
The Roswell crash in my opinion will not be settled as to what actually was found there until the government decides to be honest of what happened. In case you don't know, there were two crash sites, one in 1947 and another in 1951. Even our own Congressmen, like Congressmen Steve Schimtt from New Mexico, (who by the way is fighting cancer), who has tried to force the government through the GAO, government accounting office to give the truthful details about the Roswell crash. I am curious myself, for I was born in Roswell in 1952 as a matter of fact.
The disclosure of the Majestic-12 project that begun in 1952 after the Roswell crash, after roll of film appeared worldwide in 1992 which had copies of supposedly TOP SECRET government files that proved the existence of this group dating back to 1952 needs to be considered. Many said the documents were a fake. However, there is one document that is not fake and that is the document that was released by the National Archives I believe by mistake, someone goofed and here it is.
This is a copy of the Roswell Crash document that was released by the National Archives I believe by mistake that supports that there was a Majestic-12 group that was controlling the Roswell Affair.....even from the beginning.
Even though it is not signed, this was in the National Archives and not one of the documents that was on the roll of film that appeared worldwide.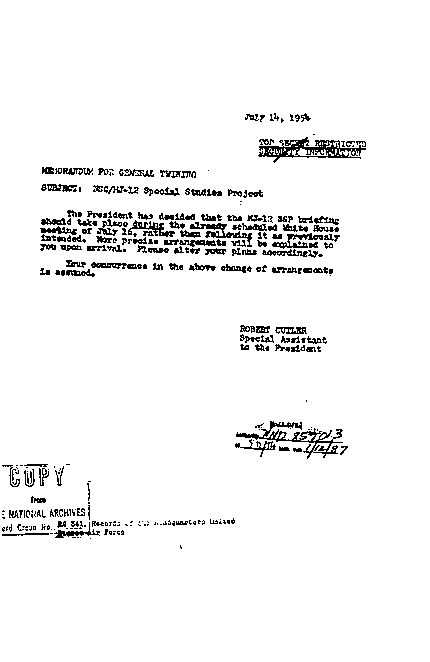 ---

OCTOBER 7th, 1997
Underground Bases, German Interest In Hyperspacial Technology, Railroad Cars With Shackles
AND THE ALIEN FIRE FIGHT AT DULCE, NEW MEXICO, 1979
Recently, one of my readers sent some material pertaining to Phil Schnieder, who was both a geological and structural engineer who had worked on many government, military and aerospace projects through the years. Mr. Schnieder was brutally tortured before being killed in January of 1996, after giving 19 lectures across the U.S. and speaking to more than 45,000 people. The material that has been included here was given during one of his last lectures in May, 1995. He mentions the huge government contract with Gunderson Steel Fabrication concerning the construction of 107,200 railroad type prisoner cars with 143 pairs of shackles built into them. In checking this lead, and with the other 11 sub-contractors envolved since this is a two billion overall contract, none of the contractors would comment on this contract at all. Someone was said, those who refuse to speakth, are hiding something. The material he presents about the Dulce Fire Fight in New Mexico in 1979, and the undergound alien base, explains why people in the areas since about 1978 have heard "humming" sounds coming from the ground and mountains nearby, yet, no one, including government agencies have ever been able to explain what the "humming" sounds are. Well folks, here is the possible explanation. You really need to read this material for the full scope of what Mr. Schnieder has presented. Mr. Schnieder learned he was dying from cancer, and he explains why he got the cancer, and said in his lectures, he could no longer keep the truth hidden from the American people. I invite you to put your "specticals" on, read this material and see how it all fits using simple common sense.
FOR COMPLETE COPY OF PHIL SCHNIEDER'S MAY 1995 LECTURE
I have received hundreds of email letters from people from all over the world, describing what they have seen and photographed of UFO'S. People jave also written me about their experience of being abducted by aliens. What is interesting is, many of these people make the comment, "I'm not a crazy person", or "I didn't really believe in this stuff until...". Most of them sound like quite normal people from their email letters. It is sad that these people are not being listened to, especially when it comes to actual evidence that these people claim to have. As I mentioned in my last column, I will be forwarding these email letters to the producers of the FOX TELEVISION NETWORKshow, SIGHTINGS
I'm sure you have all heard about the most recent crop circle that has appeared which is in the form of the human DNA with one twist, another DNA picture was formed, however, this one shows a deviation from the human DNA sequence. Interesting!
There is so much material out there that I can't begin to write about, but what I can do is list some links to sites where you can look at this material yourself.
Here are the links:
The Invasion Is Not Over Yet site.
Witnesses Testimony of the Roswell Crash.
The Official Executive Air Force Summary of the Roswell crash
New Information about Area51 in Neveda
Interesting UFO Photo taken by a woman recently.
More information about Area51 in Neveda.
Some unexplained recent photos of UFO's.
Information on the recent Roswell artifact.
This site provides the technical , zinc, copper and germanium analysis of the piece of material that supposedly is from the Roswell site. The analysis shows that this piece is "not of earth".
JoBeth, 62, from Des Moines wrote, "I was a Bible believing person until I saw something three years ago that completely changed my belief that WE ARE NOT ALONE!"
Jobeth's email was typical of the many I received that stated what they had seen or experienced had changed their beliefs concerning UFO's and aliens. Then you have people like this that wrote me.
Robert, 45, from Seattle wrote, "Anyone that believes in this stuff does not believe in GOD!"
My answer to Robert is this. To believe that we are alone in the beautiful universes that GOD created, is ignorance. Why would GOD only create life on one planet throughout this hundreds of universes that NASA has detected already. To believe that GOD only created life on one planet in one universe is saying we have a "fickled" GOD who also allows a fire burning "hell" to exist that torments the beautiful souls he created simply because they made some mistake in their earth life. I truly believe and I make this predication, that the existence of life on other planets will be known by the end of this century. I believe that centuries that we have been visited by other life forms. I believe for about the last forty or so years, we, (I mean certain world governments), have had contact with alien life. How do you account for the rapid technological advancements in so many areas, especially in the last ten or so years? Mankind is smart, but wait a minute, I don't believe we are that smart to come up with some of the things we have come up with, and those things that we the common folks don't know about.
Only when people worldwide, once and for all, state to their government officials, "NO MORE LIES", will the truth be revealed. I know of one way to bring this about very quickly. Everyone could bind together to demand the truth by refusing to pay taxes of any kind until the truth is provided. I've always said, "Power is in the hands of those that have the wealth, that control the cash flow, stop the cash flow and you stop the power, the control." Just something to think about folks.
In closing, I would like to thank everyone that emailed me on this subject. This was a knowledge building experience for myself as well. I hope you will explore this area and find the answers for yourself that you are comfortable with, however, do your searching with an open mind and not one of a religious or bigot mind against the possibility that we are not alone.
My next column will be about you. I am inviting my readers across the country to email me with their thoughts, opinions of what is right and wrong in America. Let me know your thoughts on things that need to be changed. Let me hear on what is right also. This column will be about you. It is your time to speak out America, so let me hear from you. I intend to forward copies of all of your email letters to the Majority and Minor Leaders in both the Senate and the House. You can also send them yourself. Senate Email Addresses. or - House of Representatives Email Address.
~ David Lawrence Dewey ~
---
IMPORTANT UPDATE:
Make sure you read about the new documentary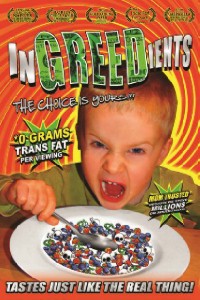 Read About the Film - Click Here
Do you want to die young with a diseased heart?
Develop needless high blood presure?
Develop diabetes type II ?

If not - then you need to watch this new documentary !

THE FILM HAS WON FIVE FILM AWARDS !
---
Would you like to save up to 25% on your gasoline cost in your car or truck?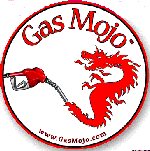 Then read what actual users of this
phenomenal device are raving about !

CLICK HERE
Improve your health with these amazing water wands !



The water wand introduces passive natural energy waves into clean drinking water, fruit, vegetable and vitamin drinks. This process causes water molecules to shed excess minerals and other substances, which break down into finer more usable nutrients. Since the water molecule becomes lighter, you can drink more liquids. This process balances pH, transports nutrients, and absorbs more waste in the body at a faster rate. Drinking more water and fluids helps increase your rate of hydration, assimilation of nutrients and elimination (detoxification). This subtle energy is discernable and gives a feeling of well-being.
Watch actual videos of how this transformed water affects
red blood cells before and after use.

CLICK HERE
---
Do you care about your health, the health of your children, your family?
Then make sure you read my column:
Hydrogenated Oils - Silent Killers
Learn the truth about these deadly oils in our food supplies

Read about Greta Ferebee's and my efforts in a nationwide petition campaign to get these and other toxins out of the food supply. VISIT our website:


---
© All Rights Reserved. Use of these articles is for personal use only. Any other use is strictly prohibited. Newspapers, syndicates or publications wishing to print his columns, email your request with details to Mr. Dewey's agent. Email Contacts for DL Dewey. For any other use, DLDEWEY for permission to use column or columns, detailing your request to use which column or columns and for what purpose.
©1997-2013
Rocky Mountain Publicity
Last Modified:
June 1, 2013